News
Keep Riversides Clean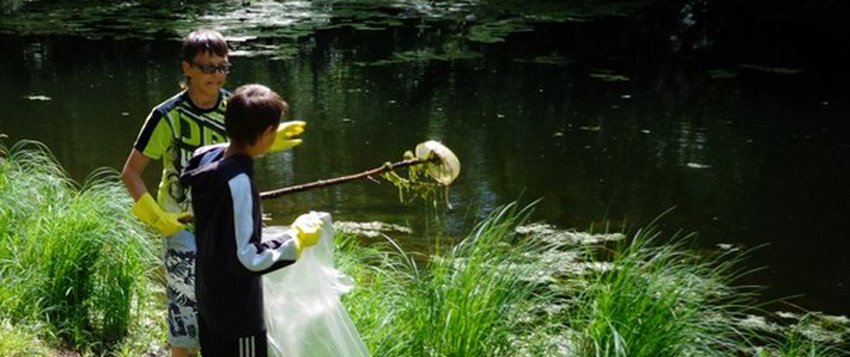 Within the framework of environmental outreach project "By the path of Kuznetsky Alatau" on the Environment Protection Day ecologists, students and residents of Kuibyshevskiy district of Novokuznetsk came together to clean the Aba riverside near Dzerzhinskiy Community Center. In total there were around one hundred volunteers. The campaign was initiated by the State Nature Reserve "Kuznetsky Alatau" with the financial support of CJSC "TopProm".
The campaign participants have cleaned this part of the Aba River from the floating foam plastic, rubber tires, window frames… Within two hours the garbage was not only collected, but sorted as well according to the rules of separate collection of waste. Plastic bottles (25 kg), glass bottles and tin cans were handed over for recycling. The rest of waste (480kg) was delivered to the domestic garbage dump.
The campaign was concluded with environmental team games, music and poetry contests. The main prize was the tour to Sheregesh resort area. Two students of Siberian State Industrial University Tatyana Mozheiko and Irina Tsybizova were lucky this day and won the prize. Other participants were given some gifts as well – baseball caps, plastic watering cans made of recycled material and CDs with the movie about Kuznetskiy Alatau Reserve.
The management team of TopProm Holding is ready to support all initiatives of the State Nature Reserve "Kuznetskiy Alatau" in the future, and we appeal to other companies and everyone concerned to render aid to Nature Reserves.