News
Environmental friendliness is on trend
On March 20th the business-incubator of the Siberian State Industrial University hosted an official opening of All-Russia Days of Protection against Ecological Hazards 2013 with the financial support of TopProm CJSC. This is the 20th anniversary event of this kind and traditionally it unites city residents, social organizations, industrial enterprises and administrative authorities – all those who are against consumer attitude towards nature.
Irina Savina, the Chairman of the Committee for Environmental Protection and Natural Resources of Novokuznetsk City, explained that the Days of Ecological Protection are traditionally held from March 20th to June 5th, covering such important dates as the World Water Day – March 22nd, the World Health Day – April 7th, the World Earth day – April 22nd, the International Family Day – May 15th, the International Children's Day– June 1st, the World Environment Day – June 5th and others. Besides, the results of environmental events of 2012 were summed up and their active participants were awarded.
The guest of honor, the Head of the Department of Ecological Protection and Environmental Assessment of Kemerovo Region, Tatyana Chepikova emphasized that Novokuznetsk traditionally is a leader among other cities of Kemerovo region in promoting ecological programs. Also in her speech she encouraged industrial enterprises to participate in campaigns focused on environmental education and, in particular, on land reclamation.
In addition to the speeches of officials, kids from the schools of Novokuznetsk presented their eco-oriented performances, poems, drawings and fashion shows. It is surely important to form conscientious attitude to natural resources from an early age, so that the new generation would not repeat the past mistakes and know that environmental friendliness is always on trend.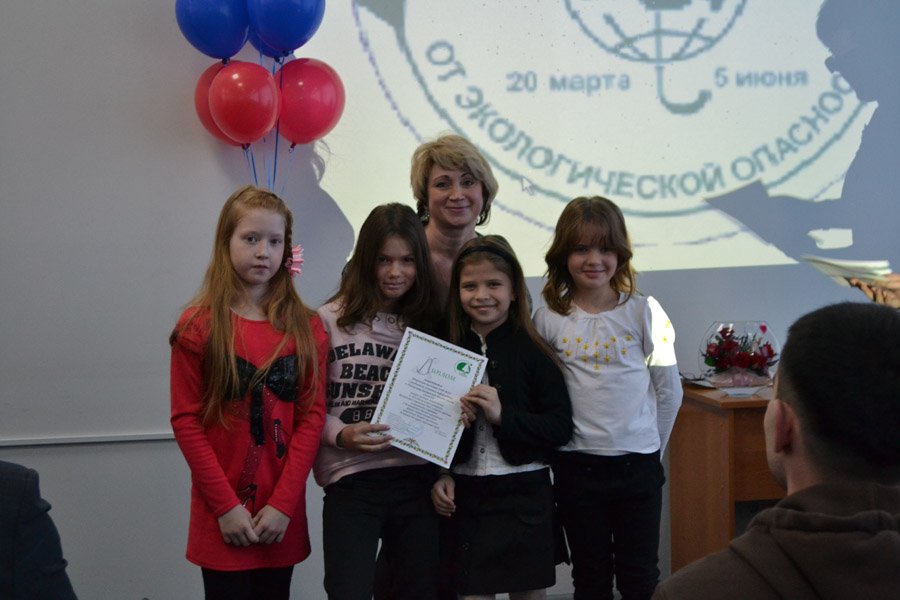 Irina Savina, the Chairman of the Committee for Environmental Protection and Natural Resources, and the winners of ecological competitions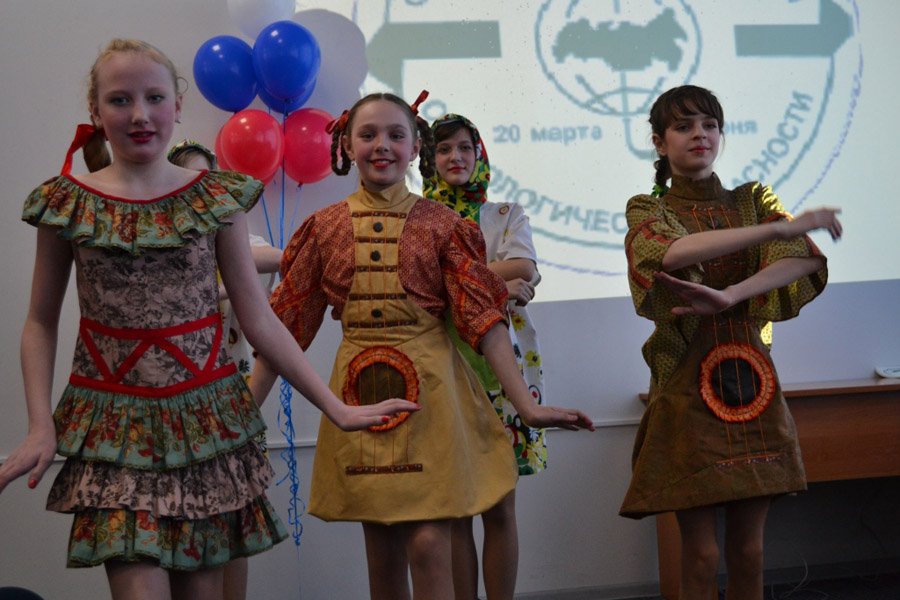 Kids performing in eco-costumes