News
Press-conference "Taking the path of Kuznetsky Alatau"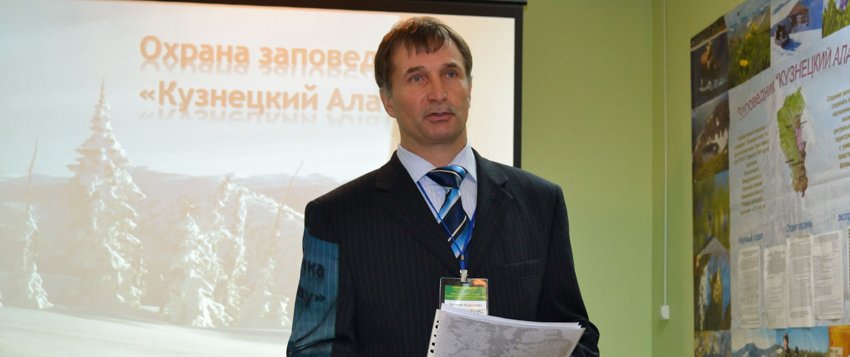 On March 27th 2012 the press-conference "Taking the path of Kuznetsky Alatau", sponsored by TopProm CJSC, was held in the Kuznetskiy Alatau National Park (the city of Mezhdurechensk). Mass media representatives from the cities of Mezhdurechensk, Myski, Novokuznetsk and Kemerovo were invited for the conference.
The aim of the conference was to draw the public's attention to the environmental problems of Kemerovo region and particularly to the problems of Kuznetskiy Alatau National Park, as well as to enter into continuous cooperation with mass media.
It is difficult to overestimate the Park's work, especially in our industrial region, the Kuzbass, where one of the main and challenging problems is the environment. The activity of the Park's staff results in preservation of wildlife: plants, animals, water bodies… Thus the Park's team contributes to the solution of environmental problems.
TopProm CJSC is willing to continue assisting and supporting the Kuznetskiy Alatau National Park. More than that, the Holding's management team places special emphasis on the announced problem and demonstrates through its personal example that industrial enterprises can be environmentally safe. For example, the Shchedrukhinskaya CPP, being a part of TopProm Holding, is absolutely safe and perfect in terms of environmental impact, owning to gradual introduction of the best world technologies.
The TopProm's representative at the conferences was presented with a Letter of Appreciation for Nikolay Korolev, the Director of TopProm Holding, for the help in arranging the press-conference.