News
TopProm Cup Futsal Tournament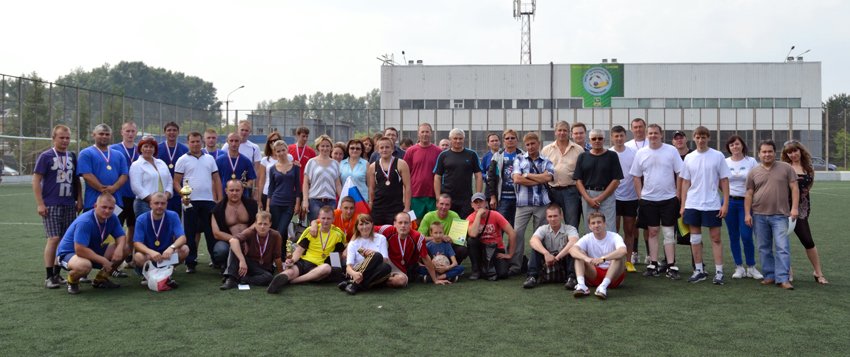 TopProm Cup Futsal Tournament was held on the 7th of July. Six teams participated in the tournament: 6 teams from TopProm's enterprises and 1 team from our partner – Sberbank.
The team named "Brigade No.4" won in this keen struggle, Sberbank's team is on the second place, and the team "Success" took the third place of honor.
Aleksey Ishchenko (a player from Brigade No.4) who hit the rival's gate four times was acknowledged as the best bombardier of the tournament. Victor Kopytin from the same team became the best goalkeeper.
During the breaks between the games the tournament fans were taking part in interesting contests and the most active fan Natalya Yermolina was awarded with a special prize.